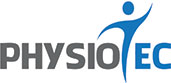 http://www.physiotec.ca/en-ca/
What is Physiotec?
Physiotec is a California based company founded in 1993 that specialises in developing intuitive home exercise programs.
Physiotec offers a wide range of video and picture exercises across a range of devices such as tablets and smartphones.
The Physiotec software also integrates with Clinic Management software such as TM2; increasing the benefits of the software for both Physical Therapists and Patients.
Benefits of Physiotec
Physical Therapists
Patients Love it

Offers a wide range of videos & pictures exercises

Precise Searching

Well Organised exercises

Send programs by e-mail

Integrated with clinic's website

Integrated with EMR / Clinic Management Software
Patients
View Online videos of each exercise of their home exercise program

Get on board on the proposed treatment and see benefits

Access to their HEP on Smartphones, Tablets, and computers of all kinds

Better execute specific movements the first time by watching

More motivated and better compliance

Print lost programs themselves
TM2 are strategic partners of Physio First, allowing a whole host of new features and benefits to be unlocked through the combining software.