Release notes for 2013.3.101.18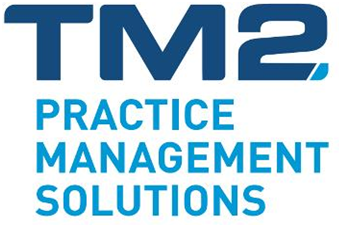 If you have any problems, remember our support team are on hand to answer your queries. You can call our support team on 033 33 44 2800 or email us support@insidetm2.com
A new feature in TM2 has been added allowing you to see at a glance the number of treatments a patient has left on the authorisation code you are using for their appointments.
To activate this feature go to 'Tools > TM2 Options' and select 'Advanced Settings'. The option you are looking for is called 'Diary Appointment Low Authorisation Count' set this to 'True'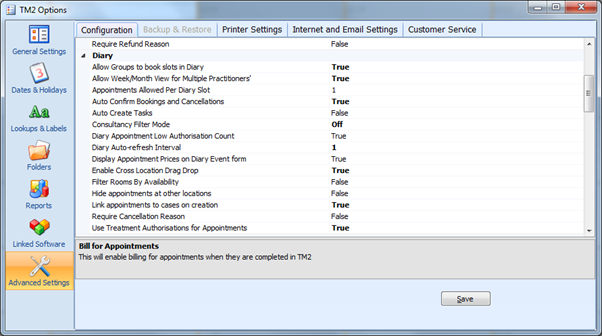 Once activated the appointment will show a countdown as the authorisation code begins to get low.
This count will begin when the authorisation code has 3 remaining treatments and will display on the diary as shown below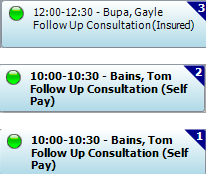 The final appointment of a patient's authorisation code will display with a 0 in the count and will change from blue to red allowing you to see at a glance if this is the last appointment for a patient.

A new feature in TM2 has been added allowing you to link in to a Multi Location version of your Physio Tec system. This will give each location within TM2 a unique Administrator code keeping each location separate from each other.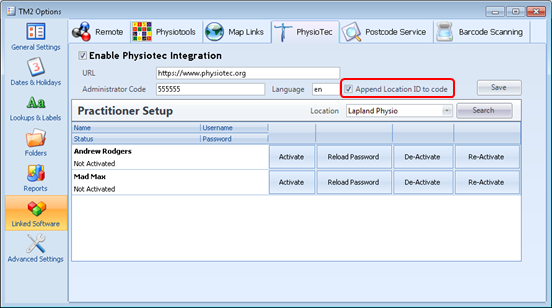 Users can activate this by selecting the option for 'Append Location ID to code'
PhysioTec will inform you if your PhysioTec account is set up to work with this option.
** Please note that when setting up this option you will need to activate the individual practitioner per location. For example if a practitioner works at 2 locations and you wish for them to access PhysioTec from each of these locations you will need to activate the practitioner for location A and then activate them for Location B **
Known Issues and Modifications now resolved
TM2 Main Application
| TM2 Area | Previous Functionality | Current Functionality |
| --- | --- | --- |
| TM2 Options > Linked software | When TM2 sends information over to PhysioTec it sends the Admin code for every TM2 location the client may have | A location ID will be appended to the admin code making it unique to each location allowing integration to PhysioTecs way of managing Multi Location |