Please Note: This article relates to both the TM2 and TM3 versions of the desktop software.
*Please Note: If you have not purchased Room Manager you will not be able to add rooms.
If you wish to do so you will have to contact the Pronto Team*
If you have a number of rooms set up within your clinic and you want to be able to see which room the patient is booked into you are able to show this on your diary If you don't have this set up you diary will look like the image below;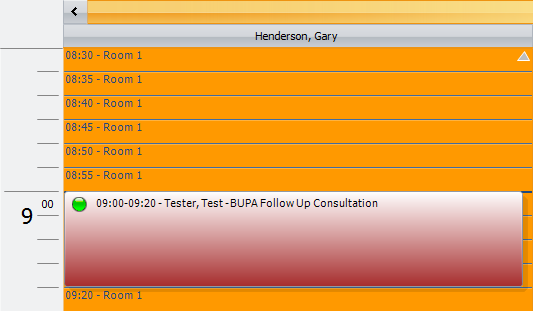 If you wish to keep your diary like this, then you don't need to read on in this article. However, if you are wanting to show the rooms there is a step by step guide below to do so.
---



Adding rooms to your diary
Step 1:
On the Diary Pane, click on the Options button at the top right of the screen.

This will then open the Diary Options.
---
Step 2:
Click on the Practitioner/Room checkbox and then close the Options tab.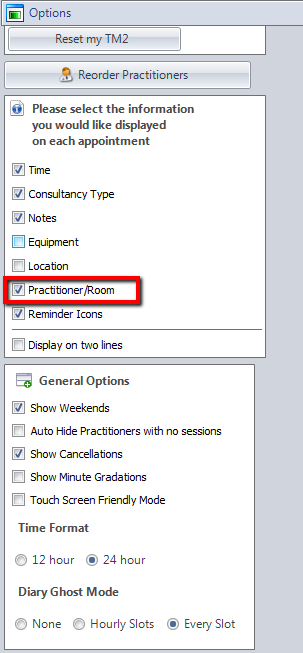 The Diary Place Card should now have their rooms on it. Below is an example of what your diary should look like.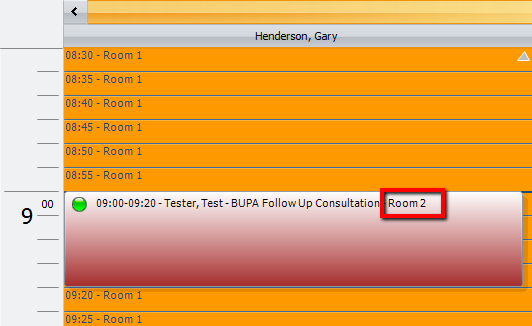 ---