Please Note: This article relates to both the TM2 and TM3 versions of the desktop software.
Please note that these options would need to be added by your "System Admin". For a complete breakdown of the user levels, please refer to our guide located Here.
Lookups are essentially specific pieces of information for your TM2/TM3 to enable things like specialty's to be set for each practitioner, for example, if one person is a chiropractor or general Physiotherapist.
This information that you put in will, in turn, be reflected on the direct booking site that our reception service use.
The main reason for putting this into action will be for the receptionists, they should be in no doubt who the correct practitioner to be selected is when a booking is being made.
To create specialty's within TM2/TM3 please follow this step by step guide.
Click on Tool's at the top of the TM2/TM3 dashboard




Click on TM2/TM3 options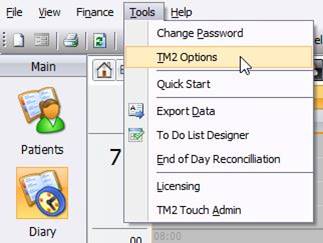 Click on the drop-down box under the Lookups tab
Select Practitioner Specialism from the drop-down menu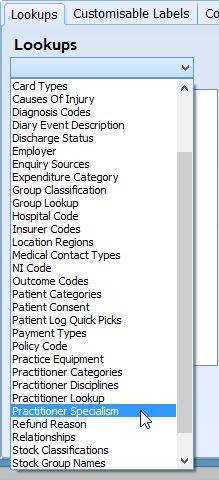 Add all practitioner disciplines into the empty box on the right of this.

Clicking add new lookup after the entry of each one
(Note: The box on the left side of this page will fill up with the lookups entered)
Once you have entered all of the necessary Lookups, exit from the options.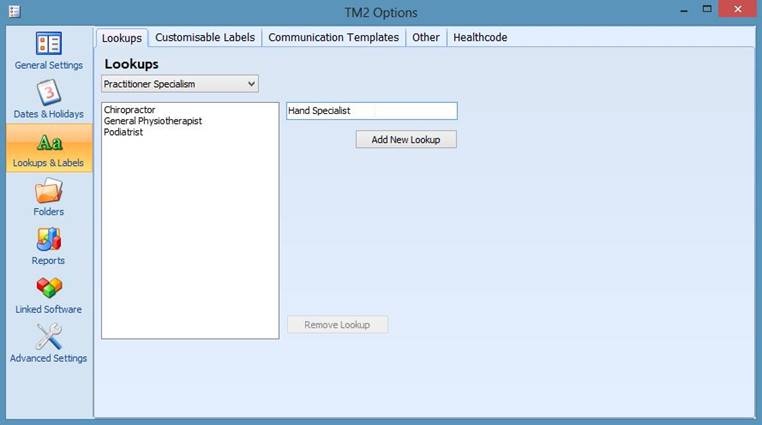 Click on the first practitioner's record you would like to add a specialism/s
Click the information tab at the bottom of the record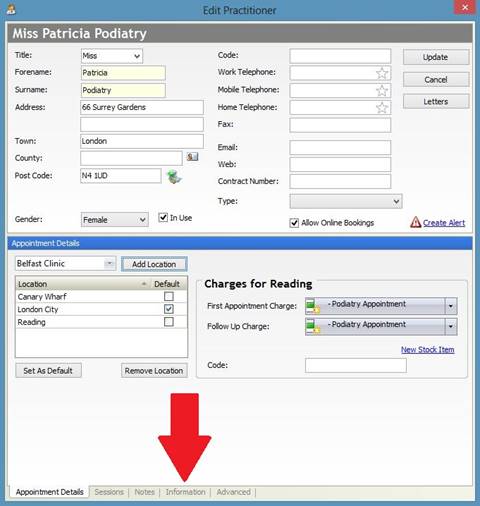 Select Specialism under Lookup Item
Click "Lookup Value" drop-down box below this

Select as many of the specialisms as needed for that practitioner
(click add for each one)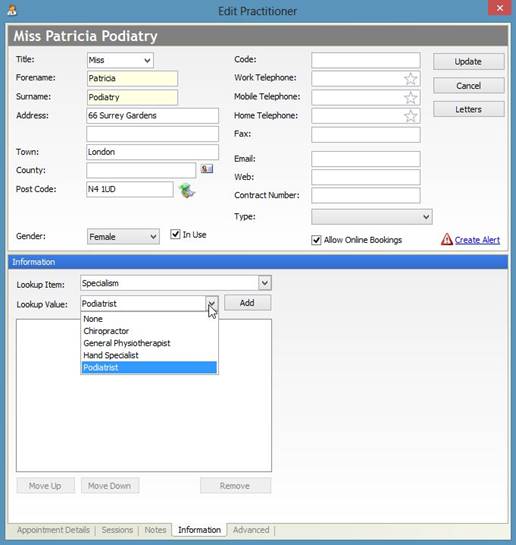 Once you have added each one that you need, remember to click update record to save these changes for this practitioner >
As each practitioner may have different specialties, please make sure to complete these steps for all of the practitioners at the clinic.
If you require help and assistance in changing these, please contact our support desk.