Please Note: This article relates to both the TM2 and TM3 versions of the desktop software.
You will need to click on the Finance tab along the top of the screen within TM2 and then choose the Invoice Wizard option.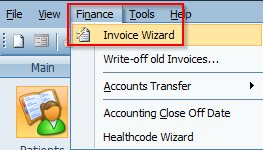 You will be presented with a screen containing the two options to either Create a New Batch of Invoices or Access Previous Batch For Viewing Or Printing. Choose the Access Previous Batch for Viewing or Printing.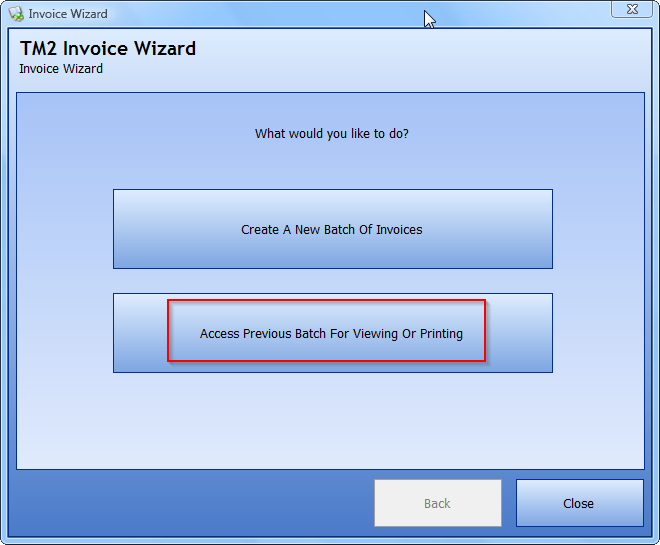 You will then be taken to a screen asking to specify the date range for the previous invoices. Choose the monthly range you want to run the reports for. In this example, we have chosen to view invoices from the current month. Click on Continue.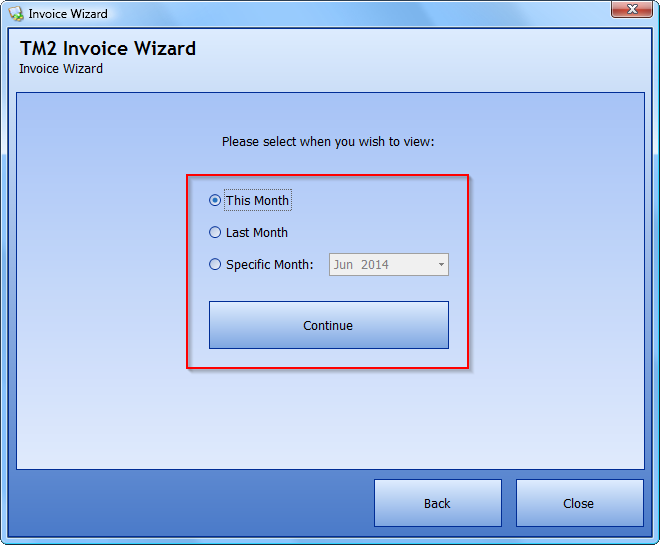 You will now be presented with a list of the previous batches of invoices along with a description of how many invoices are included for each. Choose the option you wish to view and press Show.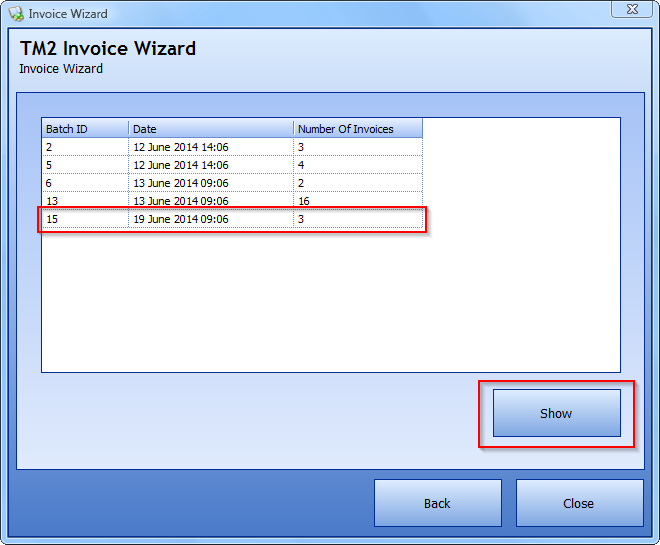 The invoices will now be displayed. You can now choose the Print All option if you would like to print all of the invoices within this window. Alternatively, you can double-click on a specific user and print the sole invoice from the accounts screen.