Please Note: This article relates to both the TM2 and TM3 versions of the desktop software.
In this guide, we will assume that the patient has already completed their appointment and paid for their service.

Go to the account screen and highlight the invoice for the service that the customer wants a partial credit on. Once this is highlighted, double-click the item once more.

---
This will open in the invoice screen. Once within here, at the bottom of the screen, highlight the payment within the payments window. Once this is highlighted, click on the Remove Payments option.

---
This will remove the payment from the invoice. You now want to credit the account with a partial credit. To do this, look at the invoice window, click on the Add Credit button to the right of this window. Once the Add Credit Note box appears, choose the Credit part of the amount of this invoice radio button and press OK.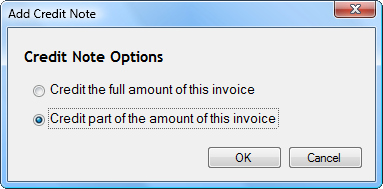 Once this happens, you will be asked to enter the amount that you wish to partially credit the customer by. In order to do this, click on the number where it says total and add a value. Be sure to make this a minus value. For example, if you wanted to credit the customer by £15.00 you would enter -15.00 into the total box.

---
Once you press okay, you will be taken back to the invoice screen. From here, scroll down to the Payments window again and this time press the Add Existing button.

TM2 will locate the previous service that the customer is wanting a partial credit against. Click on this service and press Add Selected.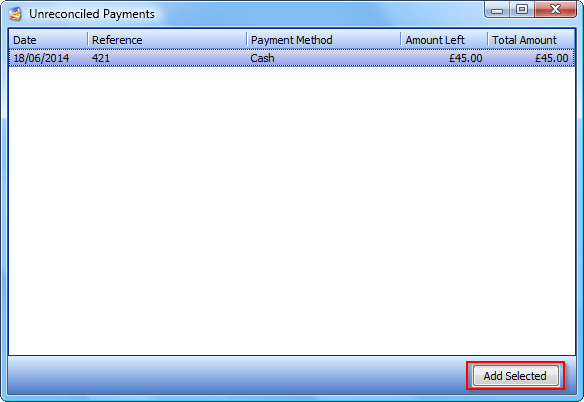 ---
Once this has been added, close down the Window and go back to the account screen. From here, click on the invoice again and press the refund button.
You will now be asked which refund method you would like to offer and the total amount will be shown. Press Create on this.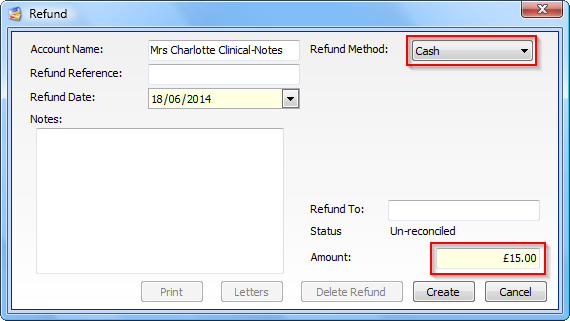 You will be asked if you wish to print a receipt for this refund now. Choose depending on preference.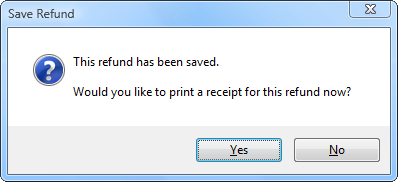 ---