Please Note: This article relates to both the TM2 and TM3 versions of the desktop software.
This process will only be available to "System Users".
For more information and definitions on system user levels please see our guide Here
Please navigate to the top of your TM2, too - Tools,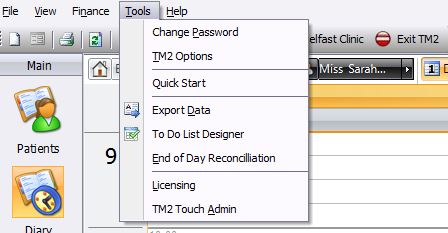 Select - TM2 Options >

Next select - Advanced Configuration >

You will have to scroll down on the Advanced settings to a subsection called "TM2 Options" >

Change the option "Auto-Generate Image Filenames" to FALSE. Click Save.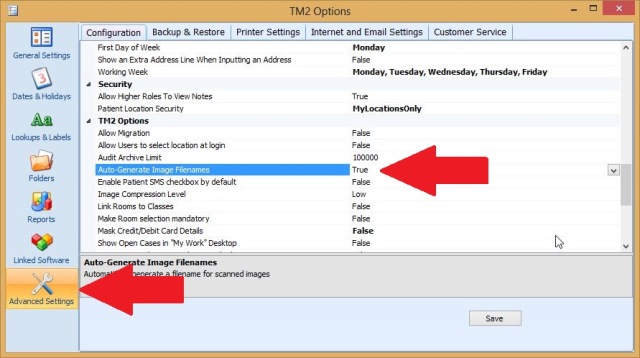 Try to re-scan a document –

This should prompt you to save a scanned document to a filename of your choice (shown below).