Please Note: This article relates to both the TM2 and TM3 versions of the desktop software.
Click on the patient that you want to view the invoice for and press P in order to view the Patient Overview screen. Once on this screen, click on the View Account option.

This will open the Account Details page. From here, you can view all of the previous invoices. You will notice a date range in the search options.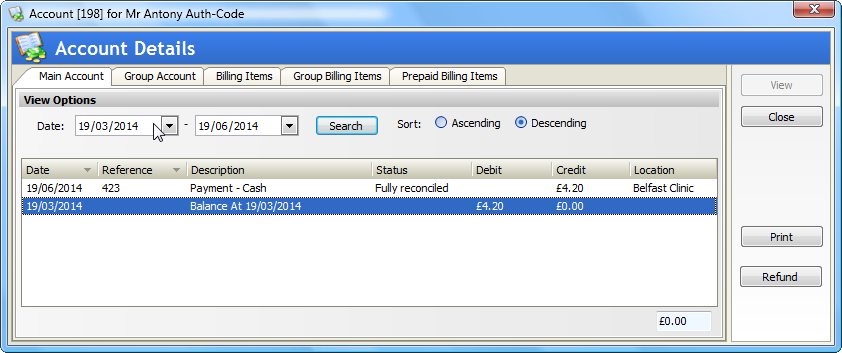 You can click on the date range and increase it. By moving the date range back you will be able to view older invoices for your patient. To move the date range, type in the date you wish to run the search back to and then press the search button. You will now notice that the list of invoices for the patient has increased.
We have the option here to set the date range to 'None' and this will show all Invoices and Payments on the account since the Patient's Registration.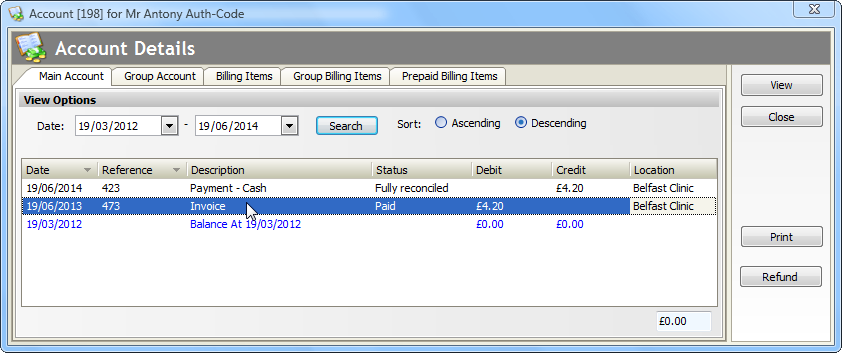 There is also an alternative way to view the invoices. Click on the Finance tab at the left side of the screen within TM2. Click on the Invoices option once this appears.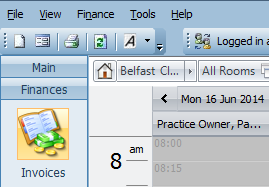 You will be taken to the invoice search screen. From here, you will see a number of search parameters that you can make use of. In this example, we have searched for the patient's previous invoices by using the Address To option which will search by name. Within this section you can also search for invoices with a certain status, i.e Unpaid or Written off. Then if needs be, you can have the results exported to an excel spreadsheet Tools > Export Data.