Please Note: This article relates to both the TM2 and TM3 versions of the desktop software.
To Integrate with Physiotec you will first need to register with them, to access their website please click here. When you register with them, they will shortly be in touch with you, which they will then give you log in details.
When you log in you should be provided with an administration code. If not, then you will need to contact Physiotec directly in order to receive this.
When you are given your administration code, your next step will be to complete the integation on TM2.
Open TM2 and go to Tools > TM2 Options.
Click on Linked Software > Physiotec.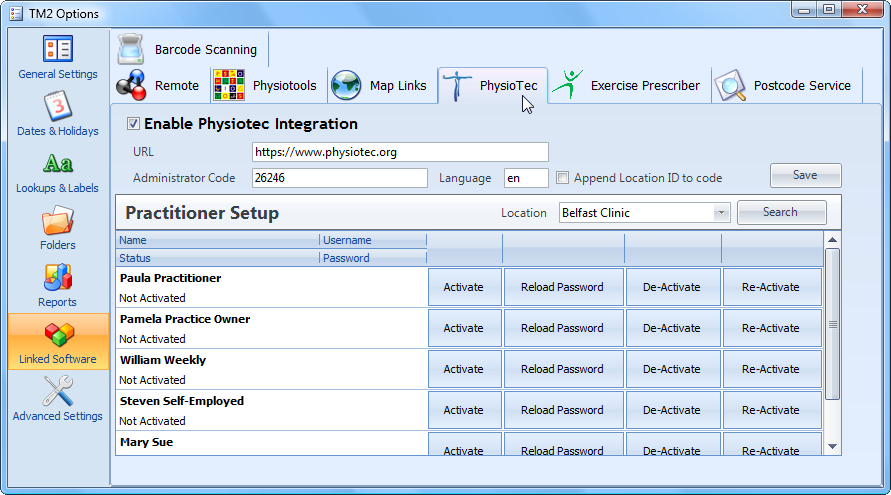 Enter http://www.physiotech.org to the URL box.
Enter the administration code into the Administrator Code box. Click on the practitioner that you wish to link the account with and choose Activate.
Physiotec will now be integrated with TM2.