Please Note: This article relates to both the TM2 and TM3 versions of the desktop software.
It is also possible to import data to TM2 Touch Admin, allowing for information such as modalities to be transferred.
Go to Tools > TM2 Touch Admin.
Once this window has opened, click on the General Lookups button along the bottom of the Touch Admin window.
Once this window is open, click on the TM2 Touch Import option.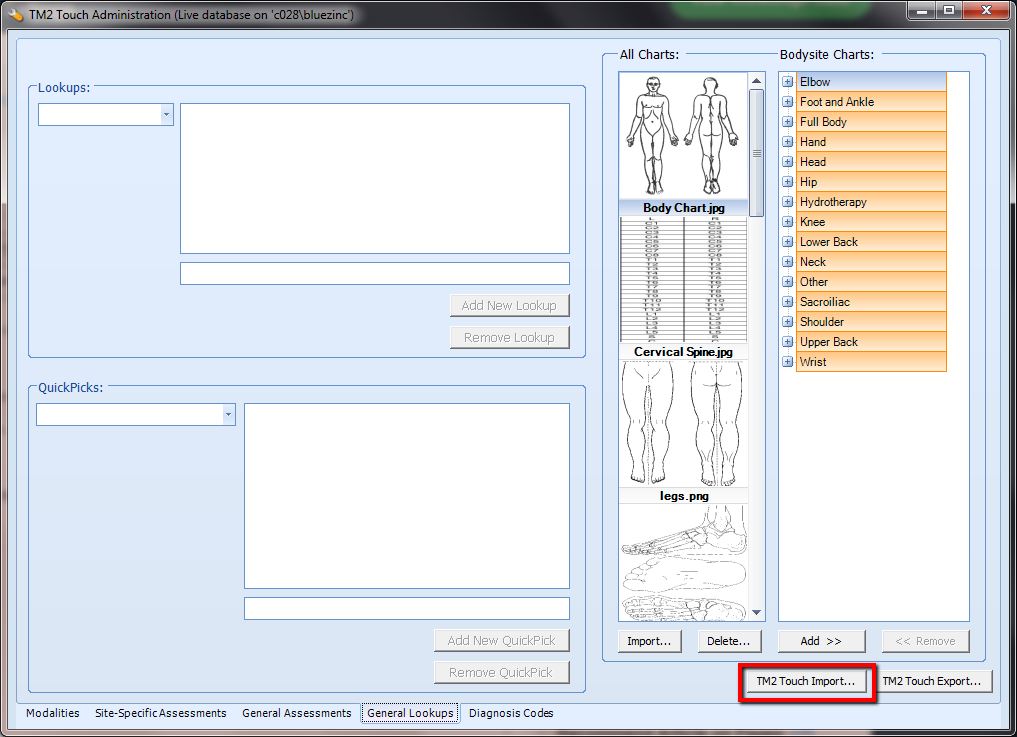 You will be asked to choose the location of the file.
Location the file which you have previously saved and then press Open.