Please Note: This article relates to both the TM2 and TM3 versions of the desktop software.
The diary is able to display in both 12 and 24 hour time, depending on the preference of the user logged into the system.
In order to change the time format of the diary:
Go to the Diary Screen.

Click on the Options button on the top right of the diary with the cogwheel icon beside it.

Scroll to the bottom of the Diary Settings panel to the General Options settings.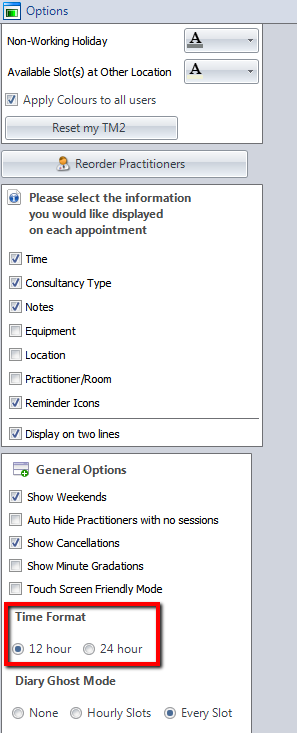 You will see a Time Format option with 12 hour and 24 hour time.

Choose the time format that best suits your needs. The changes will apply instantly to the diary.