Please Note: This article relates to both the TM2 and TM3 versions of the desktop software.
When the Setup is complete you can then create the Export file for uploading on the Healthcode website.
Before you begin the export, all of your invoices must be generated. This can be completed either manually or via the Invoice Wizard.
Finance > Healthcode Wizard > Export Invoices to Healthcode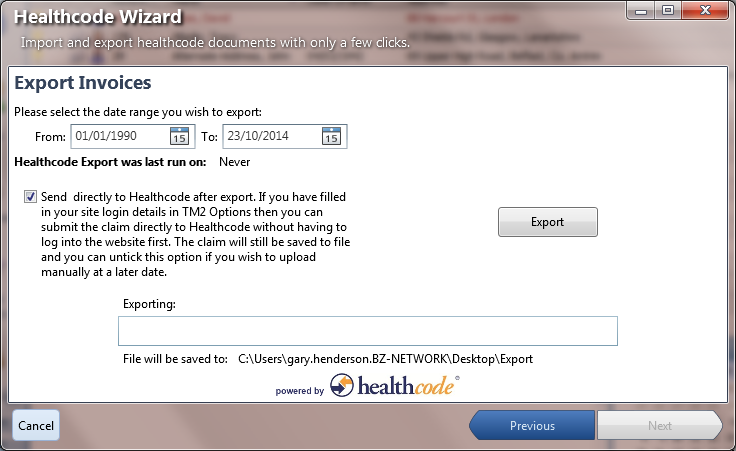 An Export Invoices window will be open. You can input the date range for the Healthcode extract. The date range is looking for Healthcode invoices with an invoice date within the range selected for submission.
The Send directly to Healthcode after the export is designed for use with the Healthcode Web Service. If this is ticked and you have your Web Service details configured in TM2 Options then your claim can be added directly to the Healthcode VEDA System without having to manually import it, If this un-ticked you will bre provided with a claim file in you Healthcode extract directory that you can log in and upload manually on the Healthcode VEDA site.
Select 'Export' when you are ready to submit your Invoices for processings.