Please Note: This article relates to both the TM2 and TM3 versions of the desktop software.
It is possible to export your data from TM2 Touch Admin in order to create a copy for another computer running TM2.
Go to Tools > TM2 Touch Admin.
Once this window has opened, click on the General Lookups button along the bottom of the Touch Admin window.
Once this window is open, click on the TM2 Touch Export option.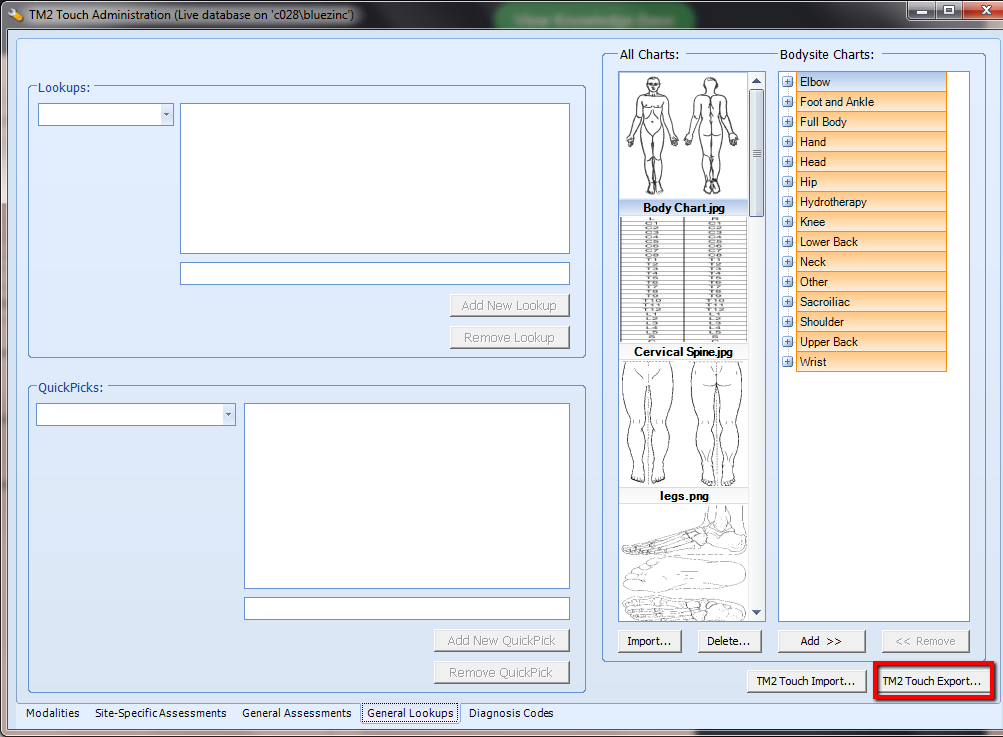 You will be asked to choose where to save the exported data. Choose a location on your computer and then press Save.