Please Note: This article relates to both the TM2 and TM3 versions of the desktop software.
*Please Note: If you have not purchased Room Manager you will not be able to add rooms.
If you wish to do so you will have to contact the Pronto Team*
When you are booking a patient in for an appointment, you are able to set up a specific room for them to attend, below is a step by step guide of this being done.
---
Step 1:
Book your patient in as normal until you arrive at the below screen.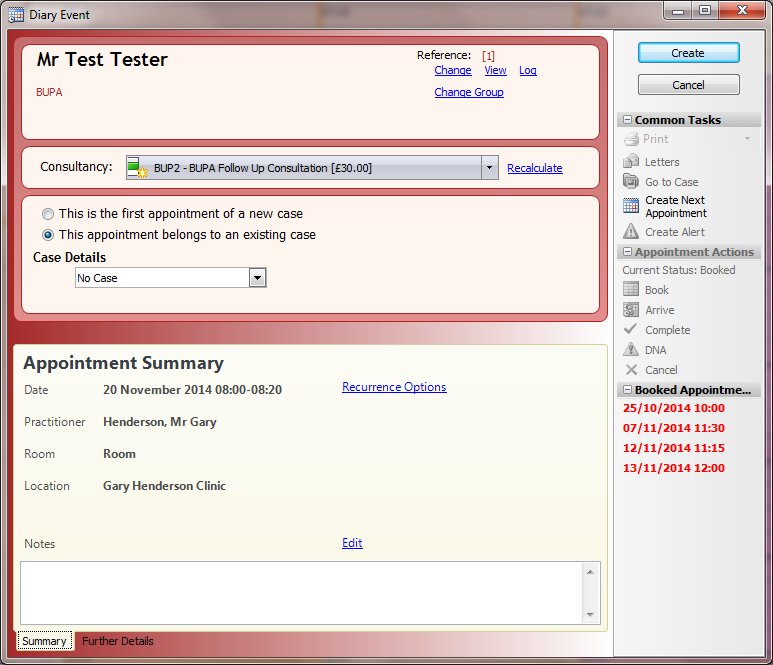 ---
Step 2:
Once at this screen click on the Further Details tab at the bottom. This will open the following options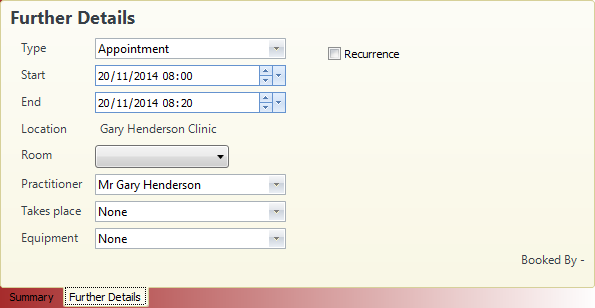 ---
Step 3:
Click on the Room drop down menu and you will be presented with a list of the Rooms available within your clinic. Choose the Room you wish to book the patient into.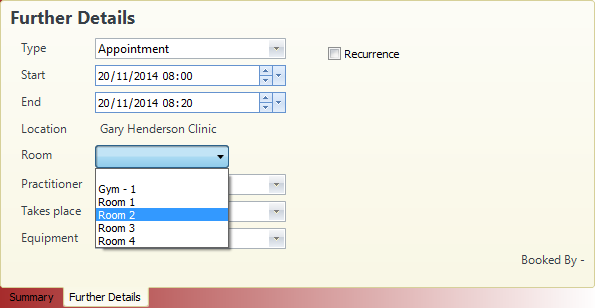 This will then assign the appointment to that specific room.
---