Please Note: This article relates to both the TM2 and TM3 versions of the desktop software.
You are able to add additional information to the drop-down menus found within TM2 Touch. These are referred to as Look-ups.
These lookups can be added to TM2 via the Touch Admin.
Go to Tools > TM2 Touch Admin.
Click on the General Lookups tabs.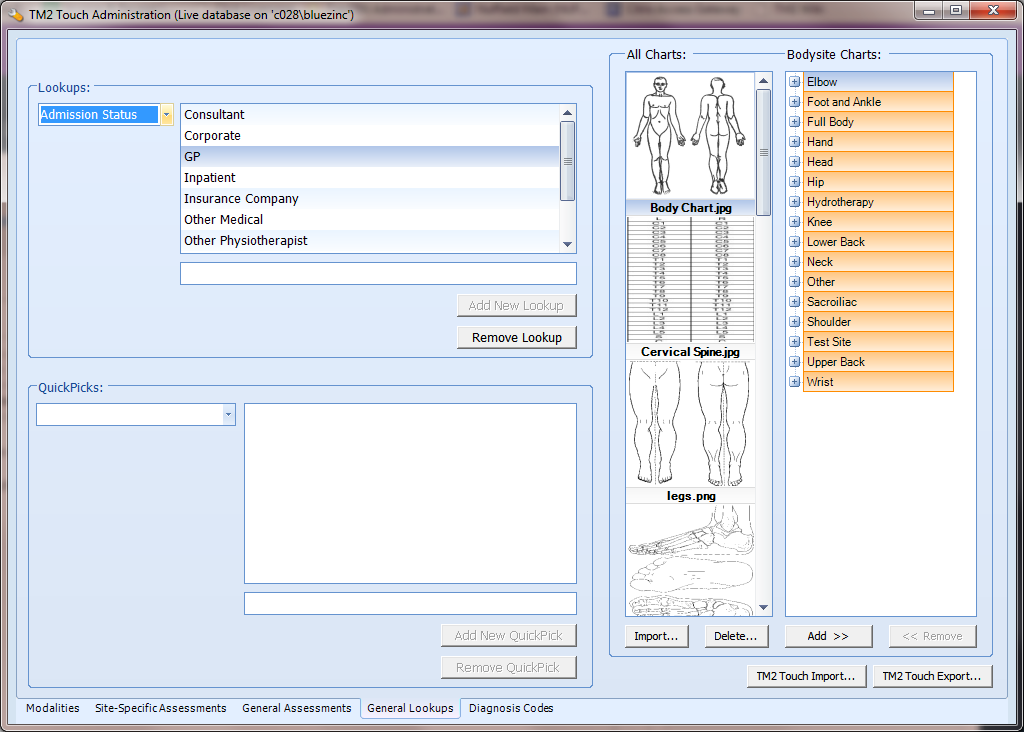 Click on the drop down menu in the Lookups field and select the field you wish to edit.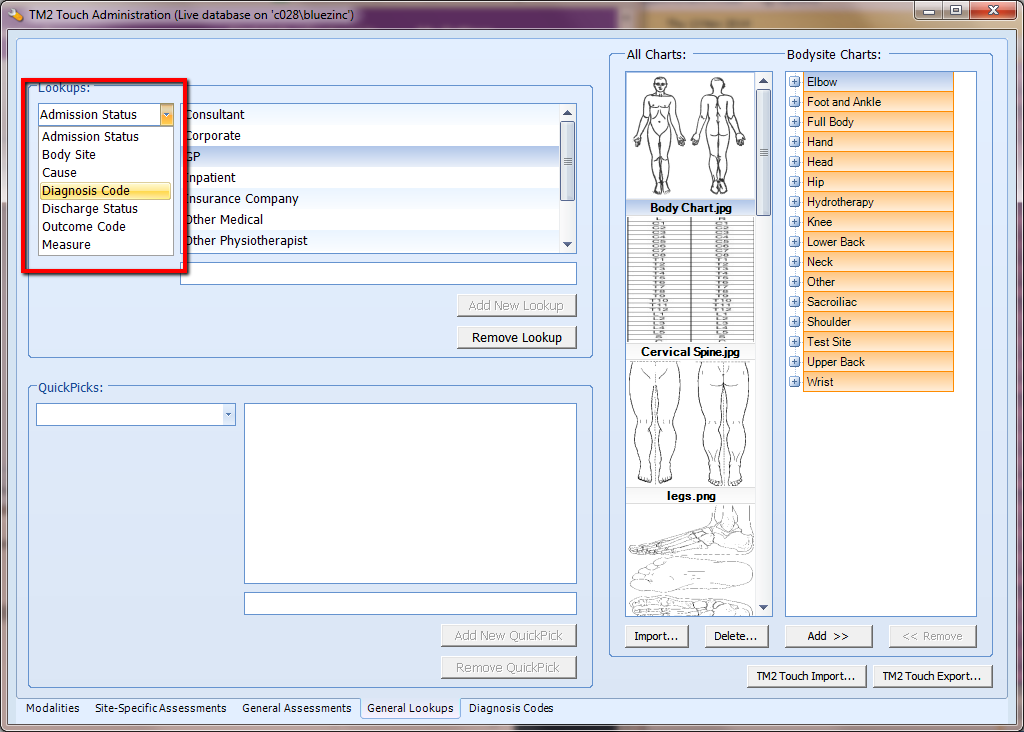 Once you have selected the field you wish to edit, you will now need to specify the name of the new field. Type the name of the field you wish to add to the lookups and press Add New Lookup.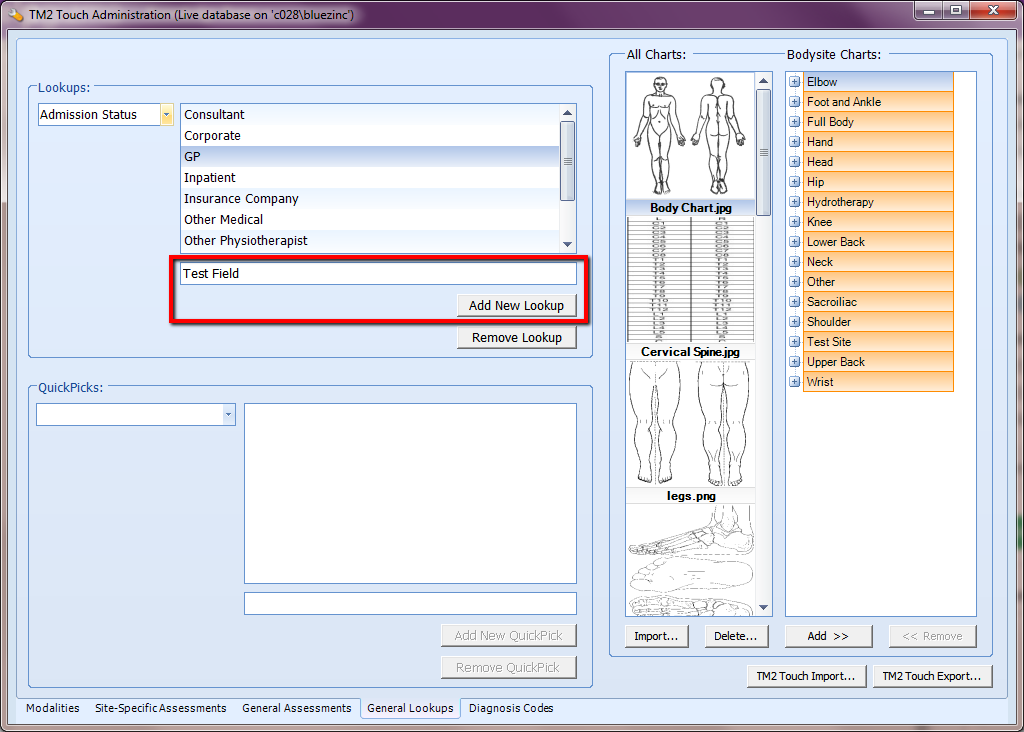 The added field will now appear as an option within Touch when creating notes.
You are also able to remove Lookups by highlighting the lookup you wish to remove, by clicking on it. You will then need to press the Remove Lookup button.