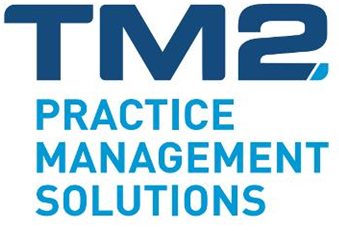 At TM2 we have been working hard to ensure that TM2 remains the leading practice management system, helping you to run your clinic more efficiently than ever.
Our latest release is now available which you will receive via automatic updates.
This document details all featured enhancements and known issues fixed in the November 2015 update. As well as these enhancements and fixes there are also various exciting new additions to TM2 including:
If you have any problems, remember our support team are on hand to answer your queries. You can call our support team on 033 33 44 2800 or email us support@insidetm2.com
* FOR MORE INFORMATION ON 2GETHER PLEASE CONTACT THE TM2 SUPPORT TEAM support@insidetm2.com
** PLEASE CONTACT TM2 SALES FOR FURTHER DETAILS ON PRONTO OR VISIT http://www.pronto-network.com/
Pronto information within TM2 has been split into 2 sections for ease of access to the booking information for all users.
You will now see an icon within the 'Main' section of TM2 called 'Pronto Bookings'
This section will allow reception users to access information of bookings that have been made via the Pronto Network
The icon within the 'Admin' section of TM2 has been renamed to 'Pronto Settings' which only a System Admin will be able to access.
This section will allow an authorised user to make changes to the Clinics Pronto Network settings